"Is this the no-prep paint I've been hearing so much about?"
I'll be honest with you, there's no such thing as no-prep paint. There is no single paint that can stick to every surface without analyzing that surface first. However, prep doesn't always mean completely stripping a piece down to the bare wood. You can check out How to Prep Like a Pro for the full rundown (including what to do if your surface isn't wood!), but here's a quick overview of what you need to do to prep most pieces for Fusion Mineral Paint.
Supplies:
Your surface to be painted (these instructions cover most pieces with a slight varnish or lacquered finish, or one that has been painted in an acrylic paint)
TSP or another de-greaser
220 grit sandpaper or sanding pad
Lint-free cloth
Step 1: Clean your piece!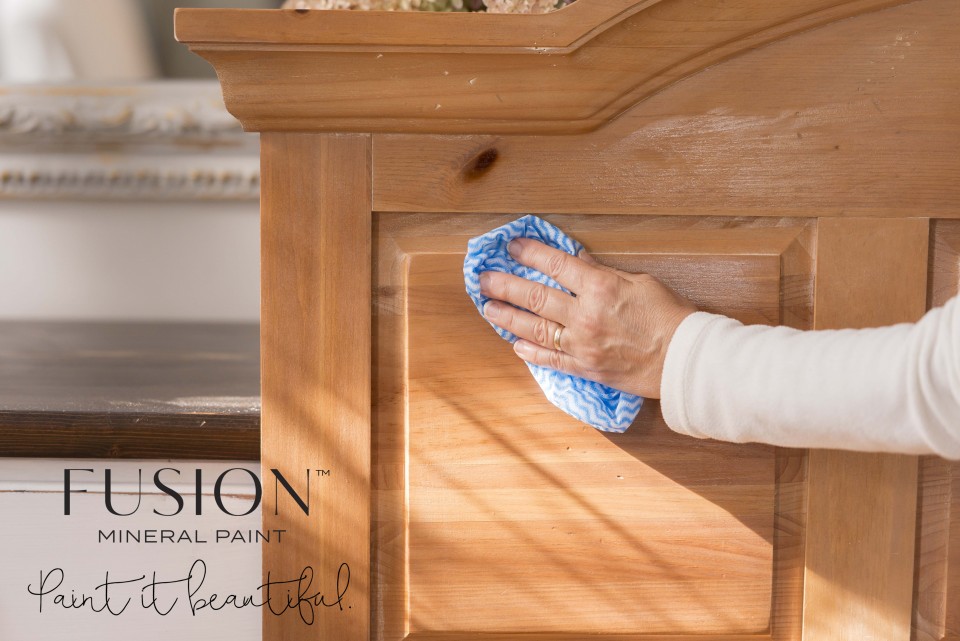 Use the TSP (or de-greaser) to remove dirt, grime, and grease from the surface of your piece. If you're working with a clean surface you can skip this step.
Paint won't stick if your piece is dirty! Usually, we like to spray the tsp cleaning solution, let it sit for 5 minutes, and then remove excess with a wet rag. Let the piece dry before moving to the next step.
Step 2: If your surface is shiny, "Scuff" the surface.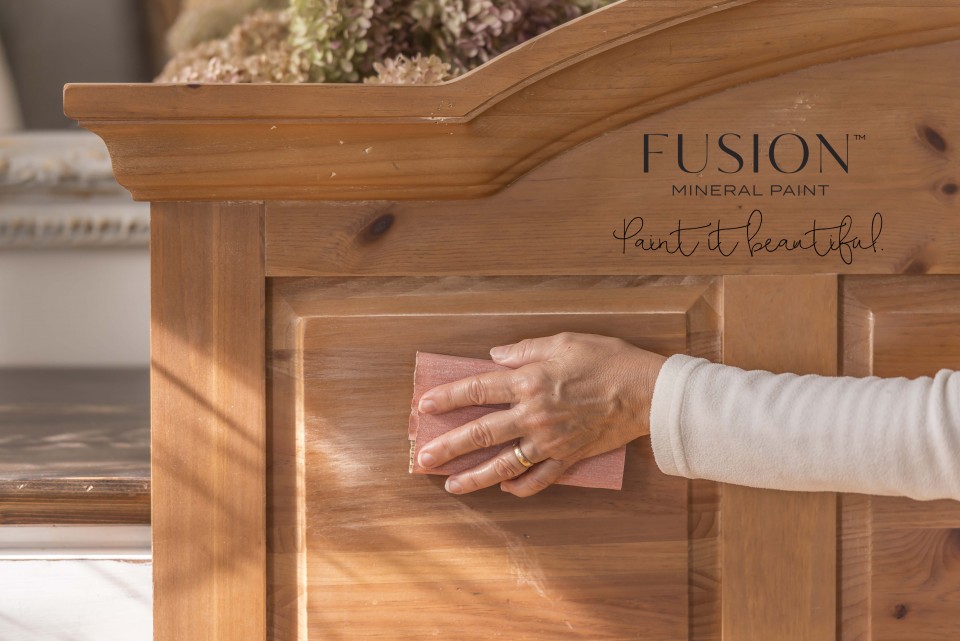 When you scuff the surface, your paint glides onto it so much nicer, and the "tooth" you've given it allows it to bind and adhere much easier. Using your 220 sanding paper/pad, lightly sand the surface of your piece. Your goal here is not to remove the entirety of the original finish; you just want to scratch the finish and add "tooth" so that the paint has something to stick to. Essentially it will look a bit duller overall. After sanding, be sure to use the dry, lint-free cloth to remove the dust. Don't wet the surface again – this gets rid of the tooth!
Step 3: Paint!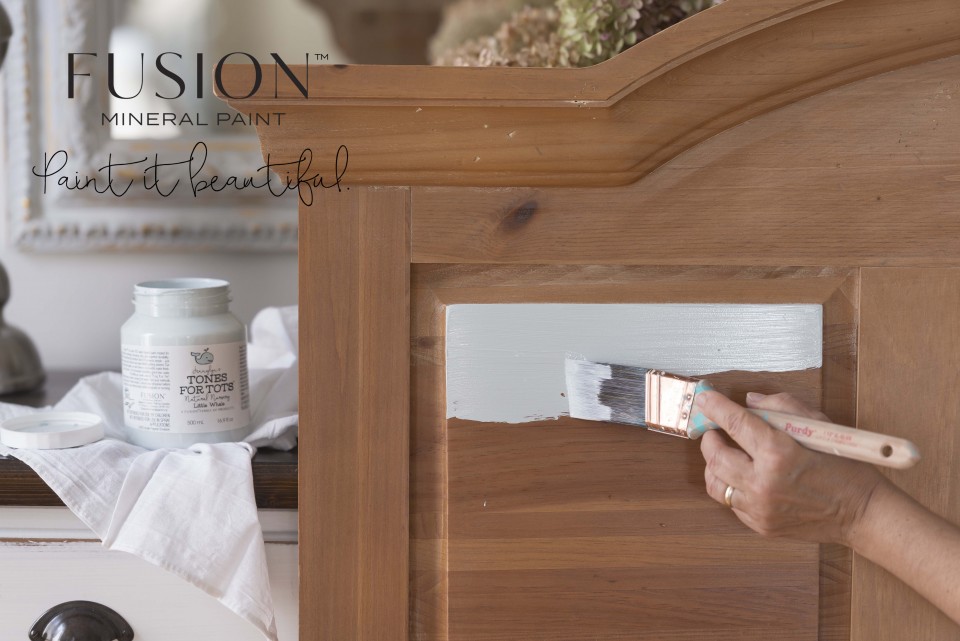 Okay, so this isn't really a prep step, but now you know how easy it is to prep!
Now you must be wondering what surface is being prepped in these pictures. Well, it's a headboard and it's painted using Little Whale from Fusion's Tones for Tots line. In addition to being a beautiful soft blue, Little Whale is super safe for children. Remember that the Tones for Tots aren't exclusively for tots, they can be used for your bedroom too!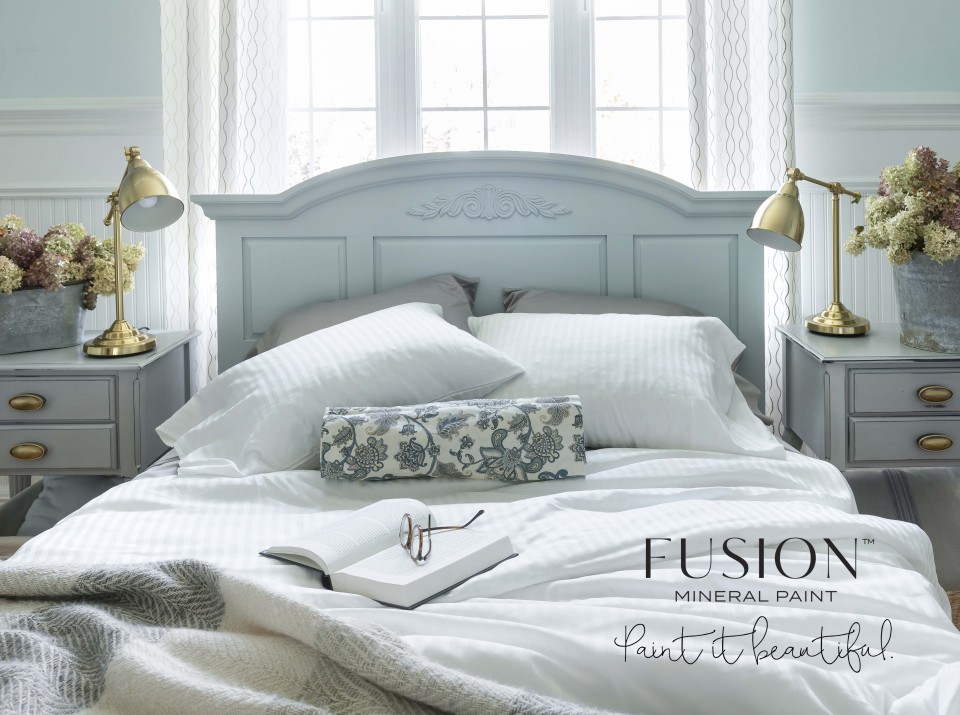 I hope these quick tips have given you the confidence and inspiration you need to tackle your next project and paint it beautiful!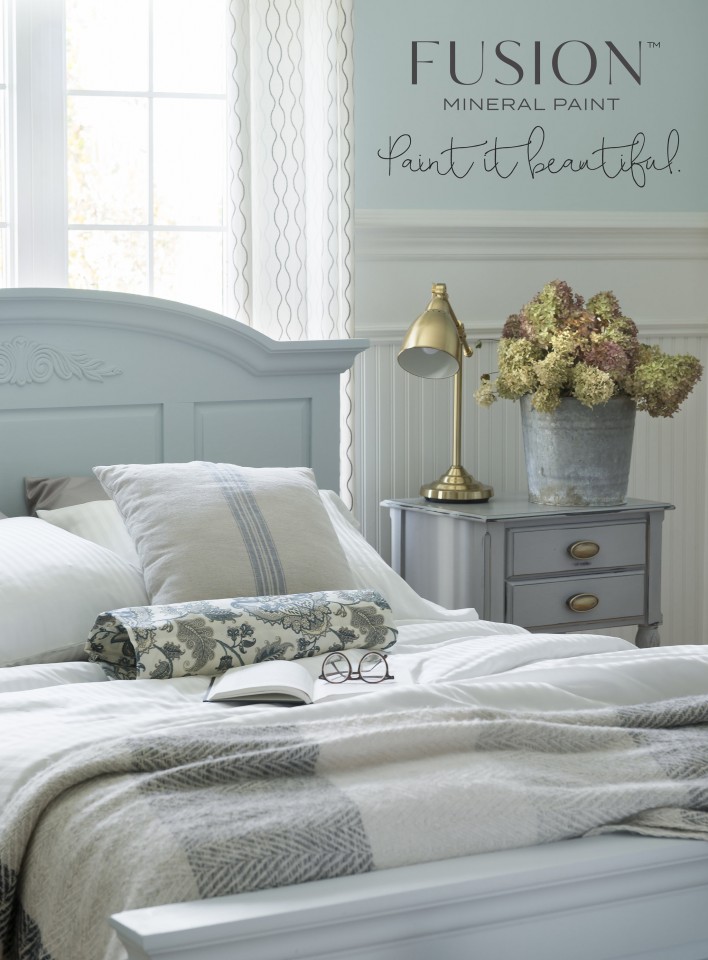 I don't know about you, but I'm ready to climb on in!